Alfa Laval supplies a broad range of heating, cooling and fluid cleaning solutions for the metalworking industry. Whatever the metal working process, whatever the service fluid, accurate temperature control and efficient cleaning are essential in order to ensure end-product quality.
Cooling/Heating and cleaning solutions
With extensive know-how in the metalworking field and core technologies such as high-speed centrifugal separation and heat transfer, we have developed cutting-edge solutions that enable you to clean, heat or cool your service fluids efficiently, cutting your operating costs and increasing your profit margin.
"Alfa Laval" aptarnavimo paslaugos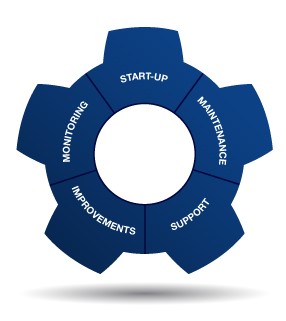 Siekdama išlaikyti aukščiausią jūsų įrangos darbinį lygmenį, "Alfa Laval" siūlo visapusį techninį aptarnavimą.
Susisiekite su mumis ir sužinokite, kaip galime praplėsti jūsų įrangos eksploatacines savybes.
Downloads