Šaldymas jūrų pramonėje
"Alfa Laval" šaldymo sistemos naudojamos žvejybiniuose laivuose, dujovežiuose, suskystintų naftos dujų dujovežiuose, kruiziniuose laivuose ir keltuose, maisto produktus gabenančiuose ir krovininiuose laivuose. Žvejybiniuose laivuose mūsų sistemos naudojamos žuvies produktams greitai užšaldyti.
Susiję produktai
Related services
Visos
Plokšteliniai šilumokaičiai
Vamzdiniai šilumokaičiai
Energiją taupantys sprendimai
"Alfa Laval" pusiau suvirinti šilumokaičiai, kuriuos puikiai galima naudoti kaip garintuvus ir kondensatorius laivų šaldymo sistemose, – tai mažiausi, lengviausi ir efektyviausi prietaisai rinkoje. Mūsų lituoti plokšteliniai šilumokaičiai pritaikyti laivų oro kondicionavimo ir šaldymo funkcijoms atlikti. Naudojant jūros vandenį, mūsų jūriniai vamzdeliniai kondensatoriai yra idealus sprendimas. "Alfa Laval" orą jūros vandeniu aušinantys aušintuvai – energiją taupantis sprendimas krovinių šaldymo sistemoms refrižeratoriniuose ir kituose laivuose.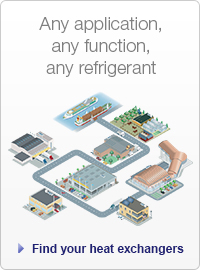 Alfa Laval offers reliable heat exchangers that deliver energy-efficient performance, whatever the application.Explore our applications.
"Alfa Laval" aptarnavimo paslaugos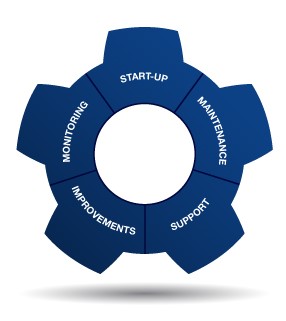 Siekdama išlaikyti aukščiausią jūsų įrangos darbinį lygmenį, "Alfa Laval" siūlo visapusį techninį aptarnavimą.
Susisiekite su mumis ir sužinokite, kaip galime praplėsti jūsų įrangos eksploatacines savybes.
Klausti dėl pasiūlymo Šaldymas jūrų pramonėje