Pramoninis šaldymas
"Alfa Laval" siūlo naujausius energiją taupančius sprendimus įvairioms reikmėms – nuo pramoninių patalpų šaldymo ir šaldiklių aušinimo iki čiuožyklų šaldymo. Maisto pramonei siūlome itin veiksmingus oro aušintuvus, kuriuos galima derinti su plokšteliniais šilumokaičiais. Juos pritaikyti galima įvairiai – aušinti skerdyklas ir žuvies bei maisto produktų apdorojimo zonas, kontroliuoti šviežio maisto sandėliavimo patalpų klimatą.
Susiję produktai
Related services
Visos
Plokšteliniai šilumokaičiai
Šilumokaičiai su spiralinio tipo baterijomis, turinčiomis lameles
Vamzdiniai šilumokaičiai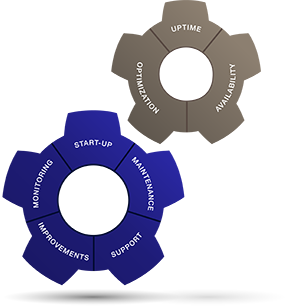 Our global service network has dedicated specialists, knowledgeable about your industry. We are here to support you with parts and expertise, wherever and whenever you need them.
The Alfa Laval 360° Service Portfolio covers all your needs throughout the life cycle of your equipment — from start-up, maintenance, support and improvements to monitoring services — for maximum uptime, availability and optimization.
By minimizing your total cost of ownership, we help you stay ahead of the competition.
Learn more about our service offer
---
Sprendimas kiekvienam poreikiui
Sandėliuojant žemės ūkio produktus – daržoves, bulves ir vaisius – "Alfa Laval" užtikrina idealų galingumo ir oro srauto santykį ir palankiausią klimatą visiems produktams. Pavyzdžiui, "Alfa Laval" bananų nokinimo aušintuvai naudojami optimizuojant visas subtilaus nokinimo proceso fazes.
Modernioje gėlių auginimo įrangoje įmontuoti specialūs "Alfa Laval" šilumokaičiai aušina ir šildo šiltnamių orą. Šios sistemos gerokai padidina tiek produkcijos kiekį, tiek kokybę, sumažina energijos ir eksploatacijos sąnaudas.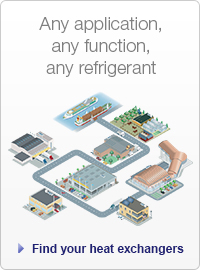 Alfa Laval offers reliable heat exchangers that deliver energy-efficient performance, whatever the application.Explore our applications.
Klausti dėl pasiūlymo Pramoninis šaldymas