ŠVOK vėsinimas
Aušinimo sistemos planavimas neretai tampa sudėtinga užduotimi, nes, siekiant rasti geriausią sprendimą, tenka atsižvelgti į daugybę veiksnių. "Alfa Laval", pasitelkdami žinias ir patirtį, sukauptą vykdant daugybę projektų visame pasaulyje, tiekia platų kokybiškų aušinimui skirtų šilumokaičių ir kitų komponentų asortimentą.
Susijęs pritaikymas
Susiję produktai
Related services
Visos
Plokšteliniai šilumokaičiai
Šilumokaičiai su spiralinio tipo baterijomis, turinčiomis lameles
ŠVOK sprendimai
Vamzdiniai šilumokaičiai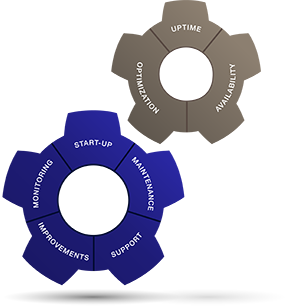 Our global service network has dedicated specialists, knowledgeable about your industry. We are here to support you with parts and expertise, wherever and whenever you need them.
The Alfa Laval 360° Service Portfolio covers all your needs throughout the life cycle of your equipment — from start-up, maintenance, support and improvements to monitoring services — for maximum uptime, availability and optimization.
By minimizing your total cost of ownership, we help you stay ahead of the competition.
Learn more about our service offer
---
Platus asortimentas, patikimas funkcionavimas
Daugelyje aušinimo sistemų naudojamas vienas ar keli šilumokaičiai. "Alfa Laval" iš savo plataus šilumokaičių asortimento pritaikys labiausiai tinkantį konkretiems aušinimo poreikiams. Mūsų šilumokaičių eksploatacinės charakteristikos sertifikuotos, prietaisai pasižymi patikimu funkcionavimu.
Slėgiui pritaikyti sprendimai
"Alfa Laval" siūlo sprendimus dideliems projektams, pavyzdžiui, dangoraižių aušinimo sistemoms. Aukštuose pastatuose dideli vandens kiekiai pumpuojami dideliu atstumu taikant pastovų aukštą slėgį. Viena iš pilnai sukomplektuoto "Alfa Laval" aušinimo įrangos paketo, skirto aukštiems pastatams, sudedamųjų dalių – šilumokaičiai, išlyginantys slėgį ir taip apsaugantys šaldymo mašinas bei oro kondicionavimo įrenginius nuo viršslėgio.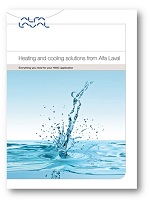 Raskite viską, ko jums reikia, taikant ŠVOK sistemą, "Alfa Laval" žinyne.
"Alfa Laval" aptarnavimo paslaugos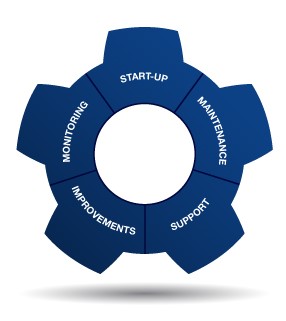 Siekdama išlaikyti aukščiausią jūsų įrangos darbinį lygmenį, "Alfa Laval" siūlo visapusį techninį aptarnavimą.
Susisiekite su mumis ir sužinokite, kaip galime praplėsti jūsų įrangos eksploatacines savybes.
Driving the future in HVAC
Atitinkančių rezultatų nerasta
Klausti dėl pasiūlymo ŠVOK vėsinimas