ŠVOK šildymas
"Alfa Laval" siūlo energiją taupančius sprendimus butų, namų, komercinių patalpų, pramoninių objektų ir visuomeninių pastatų poreikiams patenkinti. Mūsų tikslas – sąlygų optimizavimas: nuo tinkamos uždarų erdvių ir baseinų vandens temperatūros iki iš čiaupo tekančio karšto vandens.
Susijęs pritaikymas
Susiję produktai
Related services
Visos
Plokšteliniai šilumokaičiai
Šilumokaičiai su spiralinio tipo baterijomis, turinčiomis lameles
ŠVOK sprendimai
Vamzdiniai šilumokaičiai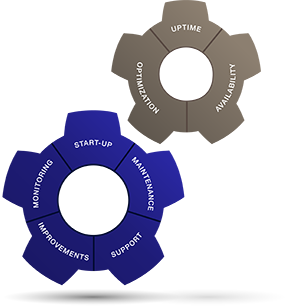 Our global service network has dedicated specialists, knowledgeable about your industry. We are here to support you with parts and expertise, wherever and whenever you need them.
The Alfa Laval 360° Service Portfolio covers all your needs throughout the life cycle of your equipment — from start-up, maintenance, support and improvements to monitoring services — for maximum uptime, availability and optimization.
By minimizing your total cost of ownership, we help you stay ahead of the competition.
Learn more about our service offer
---
Išmanus energijos panaudojimas
Taikant mūsų sprendimus, energija naudojama išmaniai, nepriklausomai nuo to, koks karšto vandens šaltinis pasirenkamas. Pavyzdžiui, vasarą, kai pastato šildymo sistema nenaudojama visu pajėgumu, perteklinę galią galima panaudoti lauko baseinų vandeniui šildyti. Dar vienas energiją taupantis būdas sąnaudoms sumažinti – gamybos ir kitų procesų metu atgautą energiją panaudoti pastatams šildyti.
Atsinaujinančių energijos šaltinių energijos panaudojimas
"Alfa Laval" tikslas – į savo energiją taupančius sprendimus maksimaliai integruoti atsinaujinančius energijos šaltinius. Perdirbtą ar atsinaujinančią energiją, pavyzdžiui, geoterminę ar saulės energiją, neretai galima panaudoti šildymo sistemose kaip alternatyvų ar papildomą energijos šaltinį.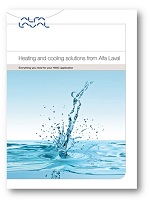 Raskite viską, ko jums reikia, taikant ŠVOK sistemą, "Alfa Laval" žinyne.
"Alfa Laval" aptarnavimo paslaugos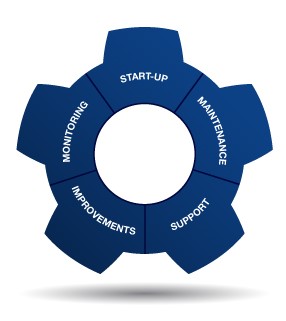 Siekdama išlaikyti aukščiausią jūsų įrangos darbinį lygmenį, "Alfa Laval" siūlo visapusį techninį aptarnavimą.
Susisiekite su mumis ir sužinokite, kaip galime praplėsti jūsų įrangos eksploatacines savybes.
Atitinkančių rezultatų nerasta
Klausti dėl pasiūlymo ŠVOK šildymas