Centralizuotas šildymas
"Alfa Laval" šilumokaičiai ir sistemos centralizuotame šildyme vaidina esminį vaidmenį. Šis patikimas ir ekologiškas šilumos tiekimo būdas leidžia išnaudoti įvairius šilumos šaltinius, pavyzdžiui, atsinaujinančių ar perdirbtų šaltinių energiją.
Susijęs pritaikymas
Susiję produktai
Related services
Visos
Plokšteliniai šilumokaičiai
Šilumokaičiai su spiralinio tipo baterijomis, turinčiomis lameles
ŠVOK sprendimai
Vamzdiniai šilumokaičiai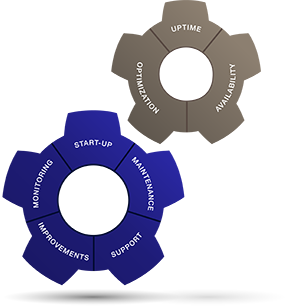 Our global service network has dedicated specialists, knowledgeable about your industry. We are here to support you with parts and expertise, wherever and whenever you need them.
The Alfa Laval 360° Service Portfolio covers all your needs throughout the life cycle of your equipment — from start-up, maintenance, support and improvements to monitoring services — for maximum uptime, availability and optimization.
By minimizing your total cost of ownership, we help you stay ahead of the competition.
Learn more about our service offer
---
Ekonomiški, energiją taupantys sprendimai
Centralizuota šildymo sistema per šildymo pastotes iš centrinio šildymo įrenginio tiekia karštą vandenį atskiriems pastatams. Kompaktiški "Alfa Laval" plokšteliniai šilumokaičiai ir šildymo sistemos yra svarbiausia centralizuoto šildymo tinklo dalis. Palyginti su vamzdeliniais šilumokaičiais, kurie anksčiau buvo naudojami centralizuotose šildymo sistemose, "Alfa Laval" energiją taupantys plokšteliniai šilumokaičiai padeda sumažinti eksploatacijos sąnaudas ir poveikį aplinkai. "Alfa Laval" šilumokaičiai ir sistemos centralizuoto šildymo sistemose naudojami visame pasaulyje.
Patogumas ir lankstumas
Centralizuotas šildymas – paprastas būdas energijai gauti. Centralizuotos šildymo sistemos centrinis boileris – patogesnis ir efektyvesnis prietaisas nei nedidelių individualių namų šildymo sistemos. Galimybė naudoti atsinaujinančių šaltinių energiją ar perdirbtą pramoninių ir atliekų deginimo procesų energiją užtikrina centralizuoto šildymo lankstumą ir energijos vartojimo efektyvumą.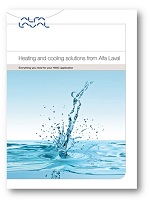 Raskite viską, ko jums reikia, taikant ŠVOK sistemą, "Alfa Laval" žinyne.
"Alfa Laval" aptarnavimo paslaugos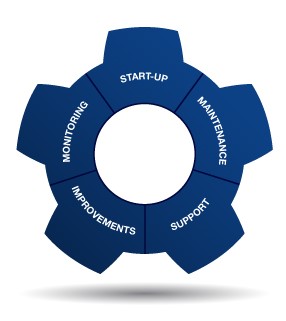 Siekdama išlaikyti aukščiausią jūsų įrangos darbinį lygmenį, "Alfa Laval" siūlo visapusį techninį aptarnavimą.
Susisiekite su mumis ir sužinokite, kaip galime praplėsti jūsų įrangos eksploatacines savybes.
Driving the future in HVAC
Atitinkančių rezultatų nerasta
Klausti dėl pasiūlymo Centralizuotas šildymas