Maisto produktų gamyba
Siekdami išlikti savo rinkoje, maisto, sojos, aliejaus ir mėsos produktų gamintojai pasikliauna "Alfa Laval" apdorojimo technologijomis. Kad ir kokius maisto produktus gamintumėte, mūsų maisto apdorojimo įranga, moduliai ir universalios apdorojimo linijos leidžia patiekti produkciją vartotojams konkurencingomis kainomis, išlaikant aukščiausius higienos reikalavimus ir norimas skonio savybes.
Susijęs pritaikymas
Susiję produktai
Related services
Sekant novatoriškus sprendimus ir įvykius maisto gamybos pramonėje
Norimo skonio, stabilaus galiojimo laiko ir nepriekaištingo higienos lygmens palaikymas reikalauja griežtai kontroliuoti proceso laiką ir temperatūrą, taip pat rūpestingai ir tiksliai parinkti žaliavą bei ingredientus.
Sėkmė prasideda nuo supratimo, kaip geriausiai naudoti ingredientus ir žaliavą, nuo sausų miltelių iki lipnaus cukraus, nuo klampių skysčių iki šilumai jautrių ingredientų, tokių kaip skonio stiprikliai ir esencija. Tiksli ingredientų kontrolė, dozavimas ir maišymas leidžia išlaikyti nedideles gamybos išlaidas, mažinti atliekas, jų išsiliejimą.
Mūsų įranga ir sprendimai užtikrina patikimą, higienišką gamybą, taip pat veiksmingą, efektyvų gamybos linijų valymą vietoje, laikantis griežčiausių higienos kontrolės reikalavimų ir standartų.
"Alfa Laval" suteikia galimybę:
dėl aukšto eksploatacinės parengties lygmens ir darbingosios būsenos laiko padidinti gamybos našumą ir išlaikyti ilgą įrangos eksploatacijos laiką;
sumažinti sudėtinių dalių ir gaminių praradimo atvejų ir efektyviau naudoti žaliavą;

sumažinti komunalinių paslaugų, tokių kaip vandens ir energijos vartojimą bei perdirbti atliekų srautus. Pavyzdžiui, mūsų gamybos membraniniai filtrai gali padėti sukurti nulio litrų vandens debito darbo vietas. O naudojant tinkamus "Alfa Laval" siurblius, konkretūs jūsų perdirbimo parametrai gali sumažinti energijos suvartojimą net 50 %.
near Newsletter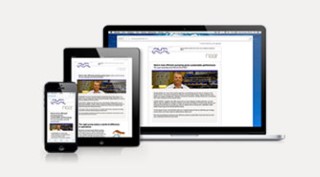 To keep you updated on important sustainability issues and opportunities in your industry and processes.
Ten top tips collection
Klausti dėl pasiūlymo Maisto produktų gamyba