Gėrimų gamyba
Pasaulinė prekybos nealkoholiniais gėrimais, sultimis, vandeniu buteliuose, kava, arbata, alumi, sidru, vynu ir t. t. paklausa nuolat auga. Sėkminga gėrimų gamyba siekia gauti maksimalią naudą iš žaliavos ir išlaikyti norimą galutinio produkto charakteristiką, taikant saugų, rentabilų ir tvarų daugiapakopį apdorojimą. "Alfa Laval" tiekia įrangą, modulius ir universalaus apdorojimo linijas, suprojektuotas taip, kad atitiktų konkrečius nealkoholinių gėrimų gamintojų ir alaus daryklų reikalavimus.
Susijęs pritaikymas
Susiję produktai
Related services
Visos
Armatūra
Automatika
Filtrai ir koštuvai
Išcentriniai separatoriai
Linijos vožtuvai
Lizdiniai vožtuvai
Maišymo įranga
Matavimo įranga
Membranos
Plokšteliniai šilumokaičiai
Siurbliai
Sprendimai alaus darykloms
Šiluminiai sprendimai
Šilumokaičiai su mechaniniu paviršių valymu
Šilumokaičiai su spiralinio tipo baterijomis, turinčiomis lameles
Talpų įranga
Talpų plovimo įranga
Užpildymo sprendimai
Valdymo vožtuvai
Vamzdiniai šilumokaičiai
Vamzdžiai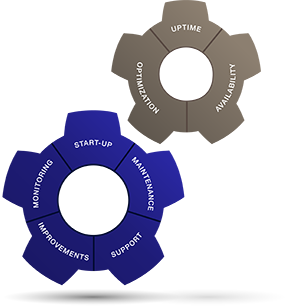 Our global service network has dedicated specialists, knowledgeable about your industry. We are here to support you with parts and expertise, wherever and whenever you need them.
The Alfa Laval 360° Service Portfolio covers all your needs throughout the life cycle of your equipment — from start-up, maintenance, support and improvements to monitoring services — for maximum uptime, availability and optimization.
By minimizing your total cost of ownership, we help you stay ahead of the competition.
Learn more about our service offer
---
Sekant nealkoholinių gėrimų gamybos ir inovacijų eigą
Gėrimų apdorojimo kompanijos ir alaus daryklos susiduria su daugybe sunkumų. Žaliavos, ingredientų ir gamybos išlaidos nuolat auga, bet jūs ir toliau turite tiekti skanius ir nebrangius gėrimus vis reiklesniems vartotojams.
Jūs taip pat privalote laikytis vis didesnių apribojimų, keliamų jūsų produkcijai, taip pat sumažinti gamybos poveikį aplinkai.
"Alfa Laval" įranga gėrimų gamybos ir apdorojimo sprendimai padeda jums įveikti šiuos sunkumus, mažinant gamybos išlaidas, energijos, vandens ir kitų komunalinių paslaugų sunaudojimą, taip pat užtikrinant išskirtinę higieną.
Mūsų įranga ir sprendimai užtikrina patikimą, higienišką gamybą bei veiksmingą ir efektyvų gamybos linijų valymą vietoje, laikantis griežčiausių higienos kontrolės reikalavimų ir standartų.
Nemažiau svarbu ir tai, kad "Alfa Laval" leidžia jums:
dėl aukšto lygmens eksploatacinės parengties ir darbingosios būsenos laiko padidinti gamybos našumą ir išlaikyti ilgą įrangos eksploatacijos laiką;
sumažinti ingredientų ir gaminių praradimo atvejų ir efektyviau naudoti žaliavą;
sumažinti komunalinių paslaugų, tokių kaip vandens ir energijos vartojimą bei perdirbti atliekų srautus.
Pavyzdžiui, mūsų naujausių separatorių asortimentas sumažina energijos suvartojimą 30 %. O naudojant tinkamus "Alfa Laval" siurblius, konkretūs jūsų perdirbimo parametrai gali sumažinti energijos suvartojimą net 50 %.
Beer recovery
Through an Alfa Laval microfiltration system, Oettinger Brewery has been able to recover 20-25 thousand hectoliters of beer from harvested yeast and reduce CO2 emissions.
near Newsletter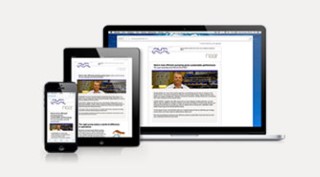 To keep you updated on important sustainability issues and opportunities in your industry and processes.
Ten top tips collection
Klausti dėl pasiūlymo Gėrimų gamyba